[Specs] Face Shield
$ 2.40
Wear over spectacles
Light Weight
High-Resolution Clear Shield
Anti-Fog
Reusable
Description
Singapore – PVC Full Face Shield is able to provide protection from contaminated water droplets while providing unparalleled comfort. According to WHO, COVID-19 "spreads primarily through droplets generated when an infected person coughs or sneezes, or through droplets of saliva". With a recent report published by JAMA Ophthalmology suggesting that COVID-19 may be transmitted through the eyes, PVC Full Face Visor may be used as a complement to surgical masks to protect the droplets from reaching the eyes.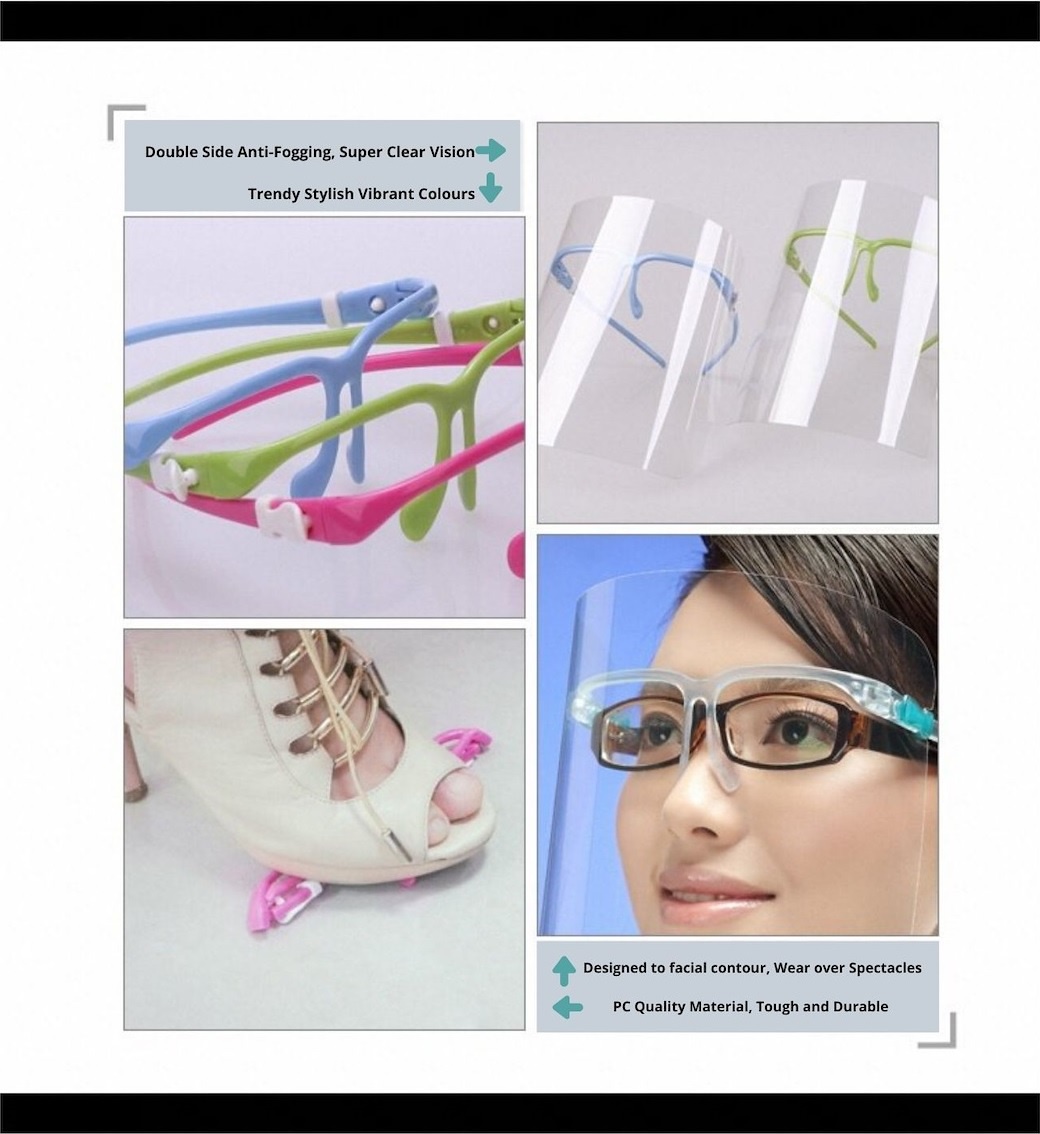 The large lens ensures a clear, undistorted view, while the simple design gives the full face visor an aesthetic appearance. Wearing it is unbelievably quick, simple and can be worn in conjunction with spectacles while you continue with your daily activities.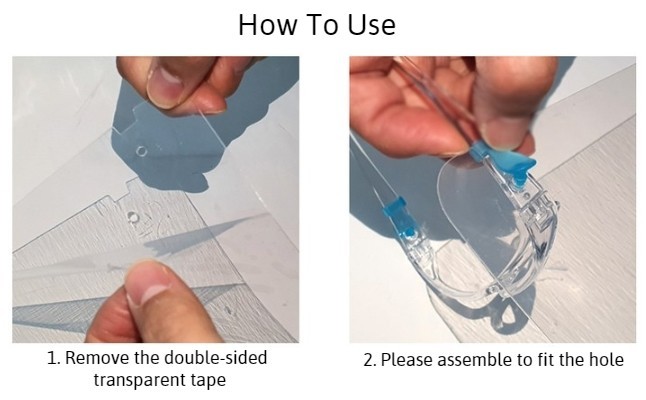 PVC Full Face Visor is also extremely easy to clean and sterilize before the next use. It is advised to rinse with warm, running water before soaping to sanitize the PVC Full Face Visor thoroughly. We strongly discourage users from sharing the visor as that can lead to cross-contamination of viruses.
Is the Face Shield Transparent and Clear? Will it obstruct my view?

PVC Full Face Visor is extremely clear and does not cause any obstruction to your view. It is 100% transparent.
However, do remember to remove protective sticker film on both the Front and Back of the Shield to get a crystal clear view.
These protective stickers are meant to protect the shield from any scratches during transportation.
Actual product photo – Singapore Face Shield
Colour: Transparent Frame
Unisex